P-Work
Dance and Technology Project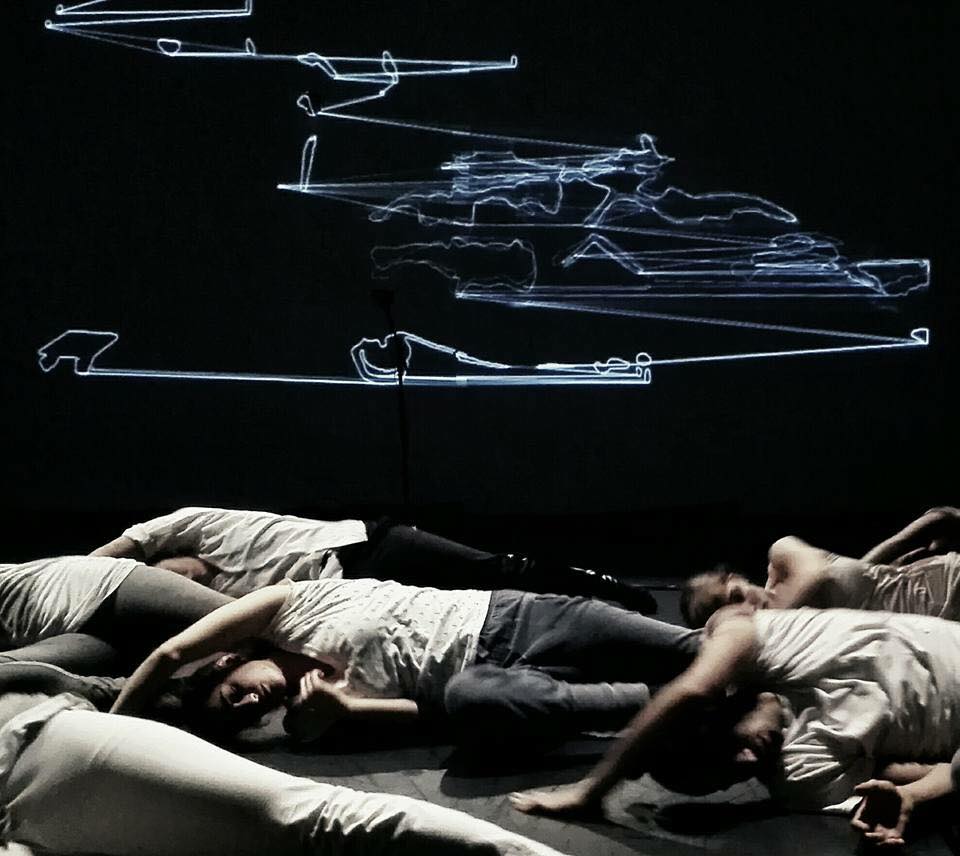 The performance piece ''Collegamenti // Relating through connections'', was born from the project P-Work (Project Work), in turn was brought to life thanks to the support from the 'Fondazione del Monte' in the 'fUNDER35' competition.
P-Work wants to support and make way for:
– creation of an International Network of Dance and Technology
– experimentation and artistic and technological research by using interactive environments and applied sensors
– integrated production of performances
COLLEGAMENTI
Relations through connection
To draw and generate. The digital world interracts with the art of the being in a dialogic, technological and physical way, looking to transfigure and unify. Breathing, vocals and music entwine whilst the bodies of the dancers, through applied sensors, direct the space of the interactive sound carpets. On stage, dreamlike visions and abstract imagery play out; sketched out live by the subtle connections achieved through motion.
Collegamenti is a work in progress where the spectator has the possibility to experience their own dramaturgy. The scene before them is open to interpretation in an evanescent atmosphere where a distinct connection is formed between the being on stage and the being off it; unearthing the relation between seeing and being watched, the passive and the active under the spotlight and beyond it.
Introduction by Prof. Enrico Pitozzi
Created and choreographed by Mattia Gandini
Interactive Design by Michele di Pasquale
Sound Design by Vincenzo Scorza
Production Assistant Rossella Russo
Production by Leggere Strutture Art Factory
Dancers from Art Factory International
with the contribution of: