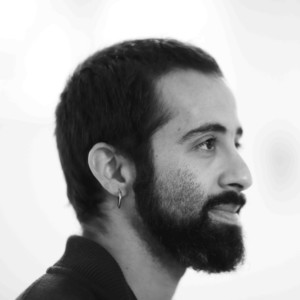 LUCAS DELFINO graduated in 2012 in Dance at the UNICAMP (State University of Campinas, Sao Paulo). He studied under the guidance of maestros Holly Cavrell (Martha Graham Company, Paul Sanasardo Company and 5 X 2 Plus Dance Company), Angela Nolf (National Ballet of Israel), Graziela Rodrigues, Eusebio Lobo, Inaicyra Falcão, Marisa Lambert, Marília Vieira, Adriana Almeida Pees, Julia Ziviani, Sayonara Pereira, Luiz Fernando Bongiovanni.
Also in São Paulo, in 2013-2014, he studied physical therapy practices such as Qi Gong and Liam Gong at the school of Chinese teacher Maria Lucia Lee and undertook a research on the No Theater and Buto with teacher Key Sawao.
In 2016 he completed the training course at Art Factory International Dance Start Up directed by Brigel Gjoka, in Bologna.
He currently works with Artemis Dance Company directed by Monica Casadei in the performances "La Traviata" and "Carmen K".
In 2016 he worked with choreographer Lara Russo in the shows "Papelao", produced as part of the sharing experience of the TIR Danza and presented to AltoFest HangartFest festival in Naples and in Pesaro, and "Ra-me" performance received the award from DNA Appunti coreografici and debuted at Biennale Danza in Venice, later presented at the Teatro Grande in Brescia, Teatro Duse in Bologna (in the context of the Gender Bender Festival), the Teatro India in Rome at Romaeuropa Festival and in Cantiere Coreografico in Florence in Democrazia del Corpo Festival.
In 2015, after a residence of three months in Musiberia (International Center of Music and Dances of Iberic World), in Serpa – Portugal, he created and presented the solo show "Entoador".
Dancer of the Brazilian company Perversos Polimorfos (São Paulo) since 2012, under direction of Ricardo Gali, he has worked as a performer and creator in the productions.