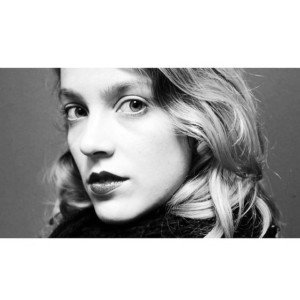 Sally Cowdin was born in Kansas City, Missouri where she began formal dance training at Kansas
City Ballet and she spent the summers training at School of American Ballet (New York City),
Pacific Northwest Ballet School (Seattle, WA) and San Francisco Ballet School (San Francisco,
California). After a year apprenticeship with Minnesota Dance Theater, Mrs.Cowdin then returned to San Francisco to complete the professional training program at Alonzo King Lines Ballet and began choreographing small projects there. In 2012, Mrs. Cowdin relocated to Germany to work with Ballet Mainz and in 2013 came to Friedrichstadt-Palast Berlin, performing solo roles in Thierry Mugler's – The WYLD. In 2016, seeking artistic independence, Mrs. Cowdin set out as a freelance artist and has been featured throughout Europe in acting, modelling and choreography projects.
Some of these projects include choreographer and speaking actor for new feature film ( released in 2019 ) 'Adventures of a Mathematician' directed by German director Thorsten Klein,
co-choreographer for two upcoming shorts in the new series 'Berlin I Love You', choreographer and movement coach for Stephen Kimmig's premiere of 'Ehen in Philippsburg' with Staatstheater
Stuttgart and dancer in the TV series 'Babylon Berlin', directed by Tom Tykwer. Mrs. Cowdin is cofounder and performer for the Berlin based burlesque group, 'Die Gl'Amouresque' which performs throughout Europe.
It is with great pleasure that Mrs. Cowdin will teach this coming semester at the Art Factory International.