Rhythm and Complicity Atelier Workshop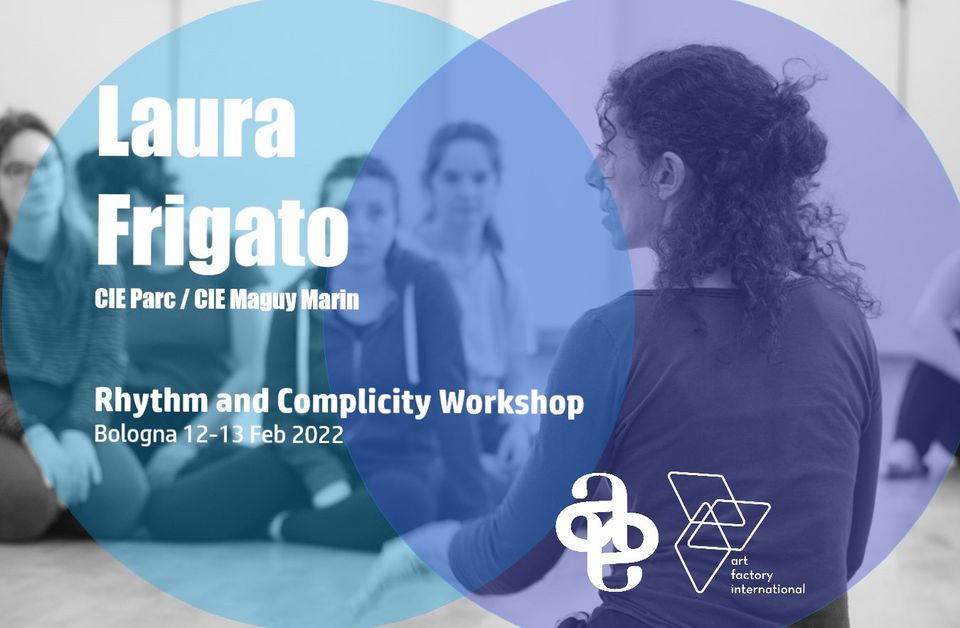 The technical class will focus on sensory and bodily awakening, aiming at coping with the movement and the space.
We will try to connect natural mobility through research and skillful use of various movement tools, in order to sharpen the knowledge and to appeal to the bodies as so to make them more available and collaborative.
The atelier will focus its work on the notion of pulsation, of contraction and dilation of time, as a journey which, starting from an internal expansion, will propagate into the collettivity.
The rhythm will be explored as a carrier of intentions, the breath acts as a joyful energy regulator.
We will go through different forms of aggregation in order to experience until which point the two notions are essential to live together.
We will endorse work with writing, as a solid companion: a framework, a place in which the body will be able to settle and rest before drawing from its energy and its distinctive features.
Laura has been studying at SPID (Italian Professional Dance School) in Milan. After graduating in 1991 she collaborated in Paris with Susanna Beltrami and Enzo Procopio.Laura started her professional career working between Paris and Berlin with Blanca Li', Pierre Rubio, Haim Adri, Isabelle Shad, Luigia Riva, Felix Ruckert, WOO Association, Carlo Locatelli as well as the Le Pôle collective.In the period from 1999-2001 Laura works on CCN Rillieux La Pape directed by Maguy Marin and takes part in shows such as May B, Ram Dam, Waterzoii, Pour Ainsi Dire,
collaborates with the company on a quartet creation La Grosse Fugue and debuts with an intensive paedagogic piece in Lyon region.Further on Laura works as an assistant to Luigia Riva with the creation of Innocenti al Ballet de Lorraine e Indigo, a project in Syria with local artists and dancers.
In 2008 Laura co-authors Projet 2L duo with Léonard Rainis and in 2010 she created Tight with Catherine Jodoin in Berlin.
As a graduated dance teacher (Diplôme de Professeur en Dans) Laura develops an education project at Lumiére University in Lyon and collaborates with Les Rencontres Chorégraphiques de Seine-Saint-Denis in the course of two seasons.
In 2012 she re-integrates in Maguy Marin Company in Toulouse for the shooting of May B, Salves and Umwelt, and collaborates with creation of BiT and DEUX MILLE DIX SEPT.Recently Laura joined Parc Company by Pierre Pontvianne with shows such asMASS et Sextett, while resuming her collaboration with Maguy Marin Company for the creationof Ligne de Crêtewhile continuing her tour with May B.
WHEN?
12th and 13th February 2022
REGISTRATION
Please send email to:
artfactoryinternational@gmail.com
WHERE?
Art Factory International
Via della Casa Buia 4/A Bologna
Italy