FORSYTHE INTENSIVE
N.N.N.N
by Cyril Baldy
N.N.N.N.
Presented as a mind in four parts: four men in a permanent state of tacit union.
Rhythmically, to the whispers of music by Thom Willems, the dancers draw a complex and intense register with their bodies. Arms, heads, chests and legs become singular voices, each in harmony and in counterpoint with the other. The men write a text of the body's voice, first slowly and then with increasing speed, merging into an entity of strength and joints that flex with a pervasive sense of time and the sublime.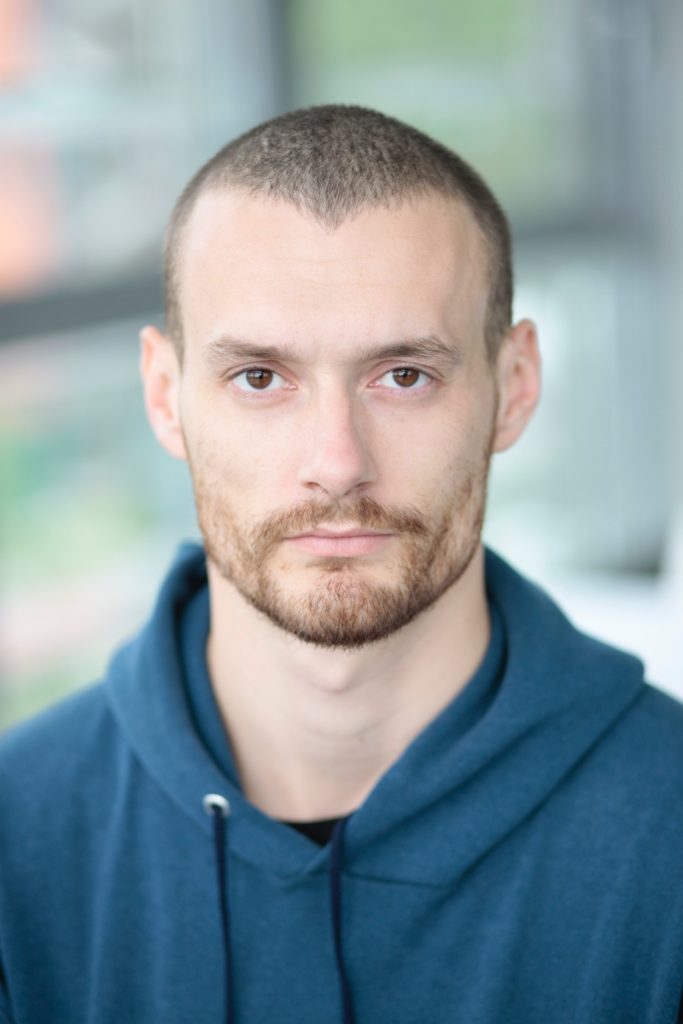 Cyril Baldy is a choreographer, dancer and teacher. Born in Woippy France in 1980. He studied at the Conservatoire National Supérieur de Musique et de Danse de Paris from 1993 to 1997.
As a dancer he joined his first professional company in 1997 named Jeune Ballet de France. From 1998 to 2002 he successively was part of Nederland Dans Theatre II and Nederland Dans Theatre I under the direction of Jiri Kylian. In 2002, he became a member of Frankfurt Ballet than The Forsythe Company in 2005 under the artistic direction of William Forsythe. In 2014, he started his new part of his career as a freelance artist and choreographer.
As a choreographer he made his debut in a collaborative work named HUE commissioned by The Forsythe Company. He successively, develop a performance technic named Spanging The Berg Or The Theory of Whatever and created 3 derivative works named If I had know it would come to this, If I had know it would come to this again and O?. In 2014, Cyril was invited to be artist in residence together with Tilman O'Donnell at Centre Choreographique Circuit-Est / Goethe Institut Montreal. In 2016 he made Whatever Singularity #327: These & Those & Upon Us at the Den Danske Scenekunstskole, WhatevernessSingularities at the Goethe Institute in Montreal and GOLD commissioned by DSS2016 in San Sebastian. In 2017 he created VARIATION(S) presented at PACT zollverein, VARIATION(S) II presented in Melbourne, and WILLIAM HAY presented in Wuppertal at the 'Neuer Kunstverein'.
In addition, Cyril is co-artistic director of SAD, and a member of HOOD.
WHEN?
From 25th to 26th January 2020
Time: 10am – 4pm
REGISTRATION
Please send email to:
artfactoryinternational@gmail.com
WHERE?
Art Factory International
Via della Casa Buia 4/A Bologna
Italy