Forsythe's improvisation technique By Thierry Guiderdoni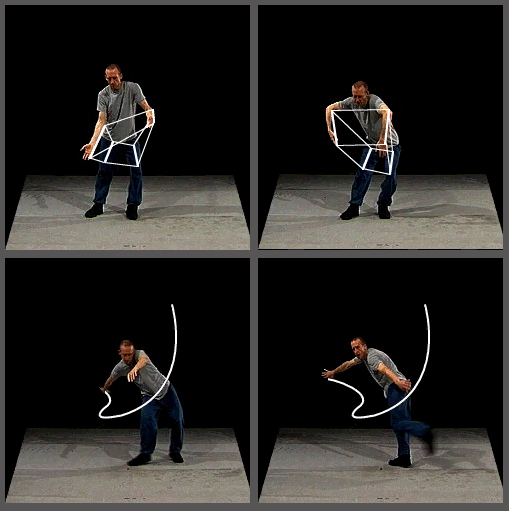 Forsythe's improvisation technique is broken down into what he calls "modalities," which are about 30 movement concepts, such as shearing, collapsing, folding, and matching. Once you improvise ways of moving your body in the different modalities, they become "reminder tools," giving you a whole new set of ideas to use to trigger movement variation or invention.
Though born out of the ballet vocabulary, Forsythe's technique is not just for dancers and choreographers; it can be of value to any creative artist. It opens up avenues that allow you to expand your ideas of what you thought your body could do . It's about rediscovery and rethinking your previous education/knowledge and taking it down a different path.