Forsythe Workshop
by Brigel Gjoka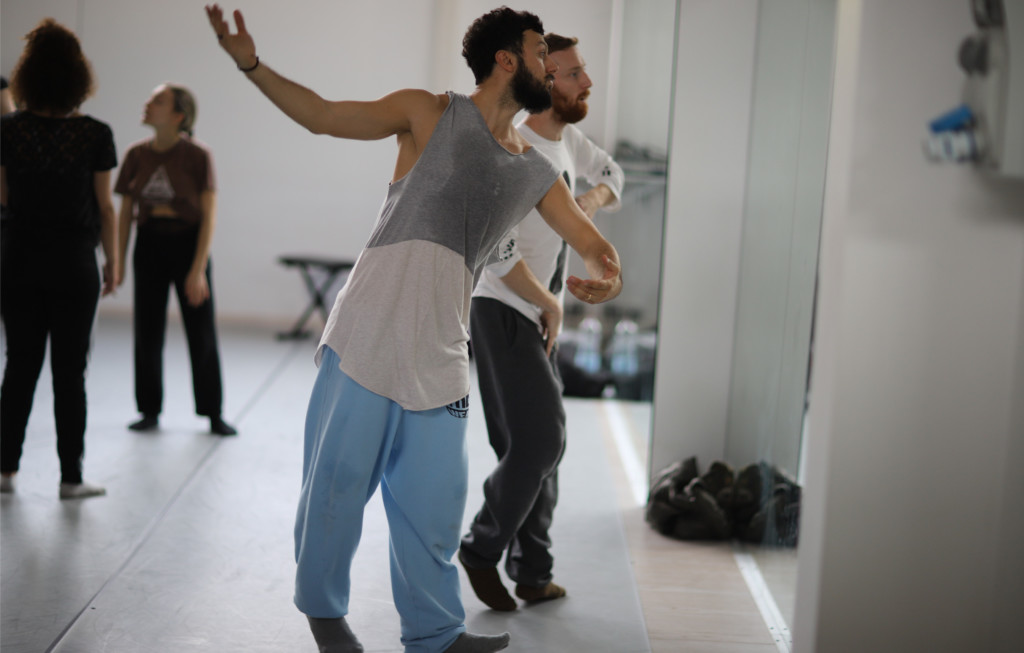 Born in Albania, Brigel was trained at the National Ballet School in Tirana, the Ecole Supérieure de Danse de Cannes Rosella Hightower, and Cannes Jeune Ballet. From 2006, he performed solo roles and was part of major companies including the Ballet de l'Opéra National Du Rhin, Staatstheater Mainz and Nederlands Dans Theater. In 2011, Brigel joined The Forsythe Company, participating in new creations and performing a wide range of Forsythe's repertoire. In 2015, he collaborated with William Forsythe on the revision of DUO2015 and performed it worldwide as part of Life in Progress Sylvie Guillem's farewell tour to the stage. For this performance the same year, he received the Leonide Massine Dancer Of The Year Contemporary Stage Award at Positano Premia la Danza (Italy). In 2016 he performed with the same piece in Paris Quartier D'été and in Philadelphia Museum of Art for the Eighth Annual Anne d'Harnoncourt Symposium.
Brigel has taught, danced, and choreographed internationally for over eighteen years, performing in around the world in the most well known dance festivals. From 2014 to 2020, he was artistic director of the Art Factory International Contemporary Dance Program, Bologna (Italy). He also collaborated with the Goethe Institut from 2013 to 2017 as a sponsored choreographer artist, developing and promoting german dance culture around the world. Brigel's collaboration with William Forsythe is ongoing, through performing Forsythe's latest creation, A Quiet Evening of Dance since 2018 at major venues worldwide, pushing his personal choreographic research further and deepening Forsythe's style. Based on his own artistic research and inspired by his 10-year collaboration with William Forsythe and The Forsythe Company, Brigel also leads international dance and choreography improvisation workshops at festivals, universities, and companies. In 2019 Brigel's latest creation NEIGHBOURS with Rauf "RubberLegz" Yasit, was produced by Sadler's Wells London and PACT Zollverein Essen and was premiered in Essen, Germany, and in 2021 was commissioned at Biennale de la Danse de Lyon. Currently, he is developing a second project produced by Sadler's Wells, Van Cleef & Arpels premiering in London, UK in March 2021. Since 2015, he is the artistic curator at large at the Albanian Institute New York.
WHEN?
30th April and 01st May 2022
time: 10am – 4pm
REGISTRATION
Please send email to:
artfactoryinternational@gmail.com
WHERE?
Art Factory International
Via della Casa Buia 4/A Bologna
Italy