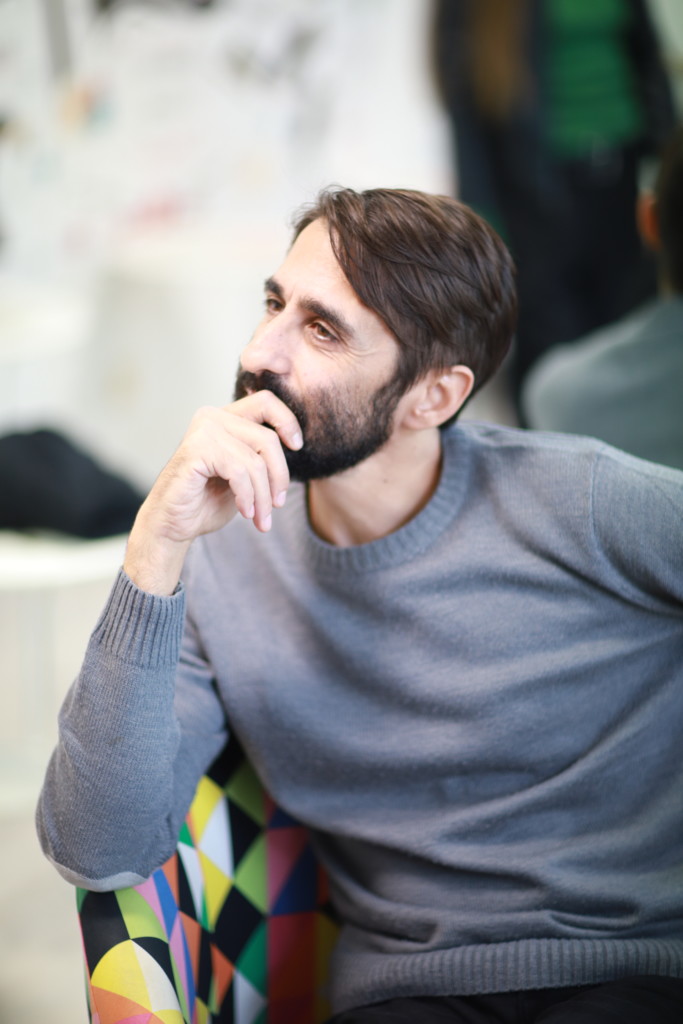 Mauro worked with B. Baer, C. Wetenstein, J. Brown, V. Moissey, C. Zoppolato, S. Rizza, M. Ermini, F. Corazzo, G. Tessitore, E. Thery, H. Basile, F. Monteverde, J. Fontano, M. T. Dal Medico, R. Garrison, H. Moore, and in 2009 he graduated from the National Academy of Rome, obtaining the II level degree for the training of Teachers in Choreutic disciplines – Dance with honours. For 10 years, he worked with the Arte Balletto Dance Contemporary Company (directed by Milena Zullo) and performed in almost each production created by the roman choreographer and in various national and international well-known Festivals.
In 2001, Paola Leoni proposed him to work with the Company of the Balletto di Sardegna and, until 2005, he performed in works directed by Dino Verga, Gabriella Borni, Guido Tuveri, Milena Zullo, and Giovanna Summo.
In 2003 he founded the Trois Mouvements group with the guitarist Andrea Vettoretti and the piano player Corrado De Bernart and performed the show TRA LE CORDE, created by Milena Zullo. The Trois Mouvements group toured in important guitarist international Festivals in Mexico, Spain and France until 2005.
In 2010 he ended his career as a dancer in the Balletto Mimma Testa Company where he danced in various performances created by Stefanella Testa and Michele Pogliani and directed by Laura Saraceni. He worked as a teacher for the Arte Balletto Centre in Roma, directed by Milena Zullo from 1993 to 2013.
In 2012 and 2013 the Professor Elena Viti awarded the Propaedeutic dance Pedagogy Prize to him, during the Pierrot danza Contest. Mauro cultivates his passion for the dance-theatre collaborating with the online magazine gbopera.it directed by Giorgio Bagnoli, by writing some reviews about the most important dance events in Rome.