A

rt

F

actory

I

nternational
Dance Start VII
Artistic Director Brigel Gjoka
"Art, the best language for understanding and connecting humans beings, goes beyond cultural differences. It offers new challenges and opportunities to society for its evolution. During the last years, I have been collaborating with various artists experiencing different art forms, that have nourished my knowledge and, at the same time, called it into question. They have led me to the construction and development of my own image of contemporary dance and art."
The artistic director of the VII edition of the project DANCE START UP, Brigel Gjoka, brings his experience to create a "platform", a place where dance will gather different dance styles, promoting meetings and partnerships with international artists. Special attention will be paid to the creativity and to the choreographic research, valued as the main source of the composition. The platform also focuses on enhancing the career opportunities of the attendees.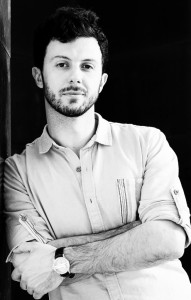 A. F. I. is an international dance training program, lasting 8 months from October 2016 to May 2017 for a total of 960h . The platform offers a knowledge-intensive training in different disciplines, giving each participant the opportunity to challenge himself or herself with daily lessons of classical and contemporary dance, choreographic composition and improvisation. Every month, seminars and workshops will be held by international artists like: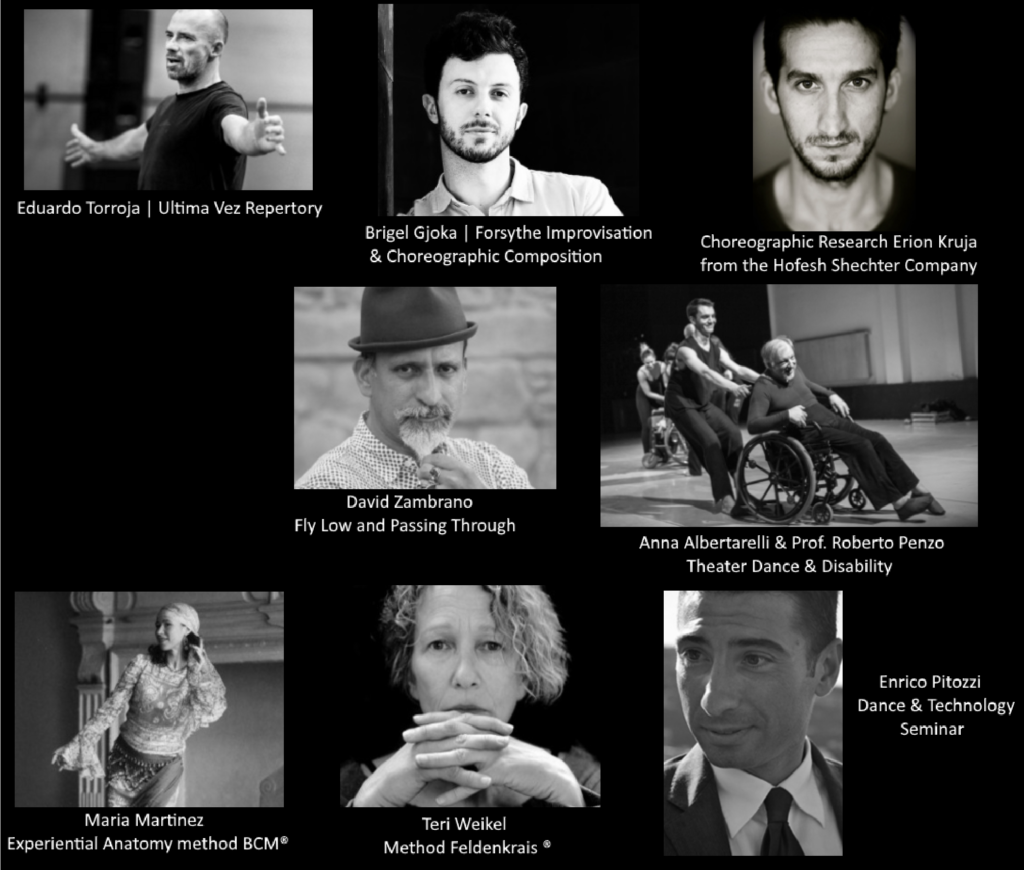 The program includes the participation in various projects organized by Leggere Strutture such as artistic residencies and performances. The participants will be involved in the Dance & Technology research project called "Project Work" experiencing the innovative Touch Designer software.
Art Factory International aims at supporting the career path of each attendee by providing information about companies and auditions, mentoring and advising through each step of the job search process.
NEW

Repertory Ultima Vez Wim Vandekeybus
In this coming season 16/17 we are honored to host a short piece from Ultima Vez repertory, with the supervision of guest artist Eduardo Torroja that will be staged and performed here in Bologna. It is a big privilege for us and a great opportunity for our training program participants, to share a unique expertise. This collaboration arises after a few years of investments to bring in Bologna the Ultima Vez repertory, as a part of our effort to achieve an intimate connection between our training program and the contemporary dance scene.

ULTIMA VEZ
Ultima Vez was founded in 1986 as the company and organisation of choreographer, director and filmmaker Wim Vandekeybus. Since its foundation, Ultima Vez has intensively developed its activities as an international contemporary dance company with a strong base in Brussels and Flanders.
Currently the activities of Ultima Vez are focussed around:
– the creation, production, distribution and promotion of the artistic work of Wim Vandekeybus
– the organisation of educational activities for various target groups
– the support and counseling of choreographers through the European Network Life Long Burning
– the development of community work in cooperation with several socio-artistic partners in Sint-
Jans-Molenbeek
Preparation & Presentation
"Presentation&Preparation" is a training course for dancers of the Dance Start Up provides support from editing curriculum to an evaluation process of dance skills, facilitating the assessment of job and audition opportunities and providing all the information required for a dancers professional and artistic career.
The service sustains professional development and the personal and transversal skills needed for artistic placement on the international scene.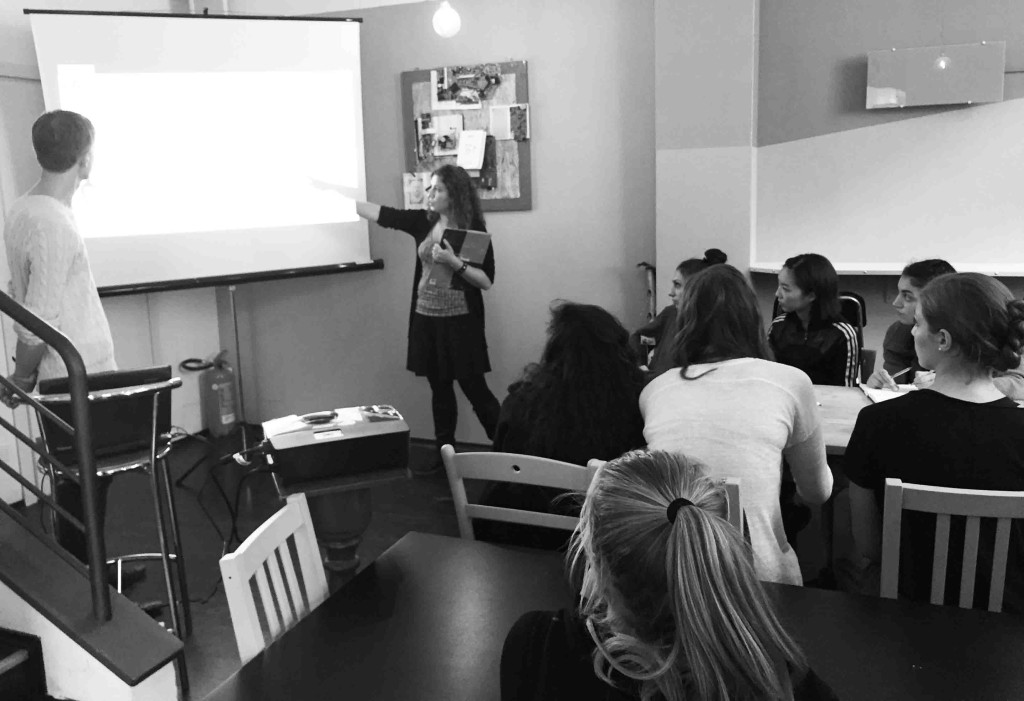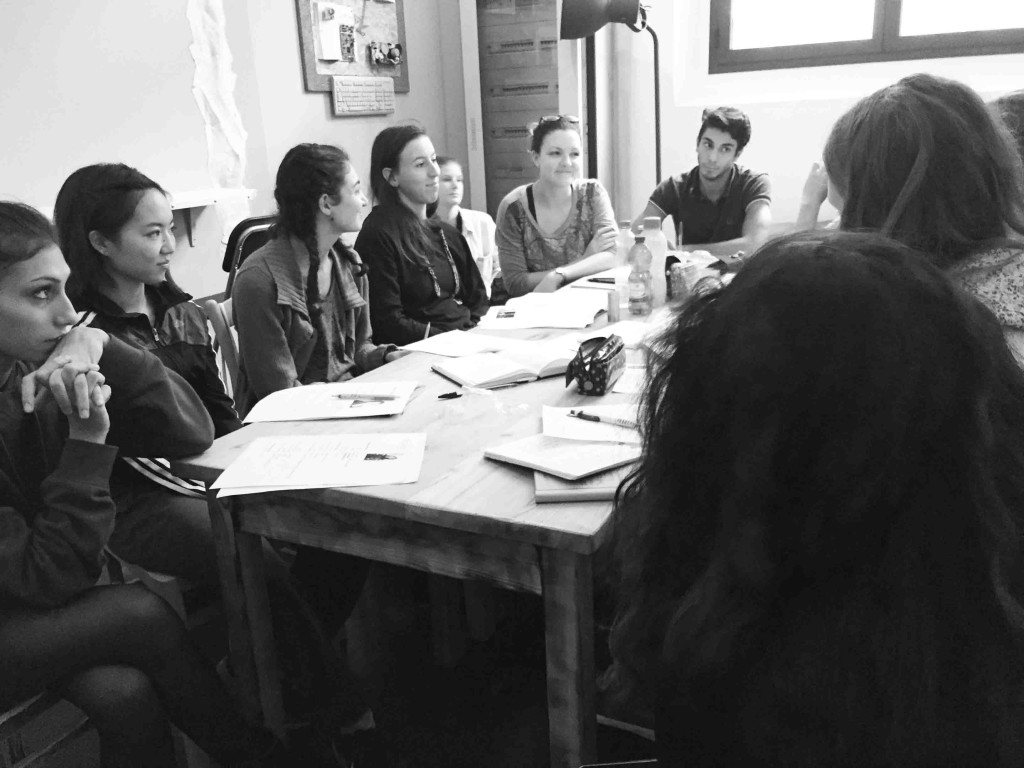 The training course foresees group activities and individual mentoring as follows:
CV writing
Motivational letter writing
How to build your own portfolio
How to create a web profile
How to use social media to search for job opportunities.
Auditions
Personal advice
Support for researching opportunities